I thought it might be fun to visit some of the costumes I do on the side...that never get posted on ebay or anywhere else...
This little number was for a Mardi Gras parade float...did you know that even elementary schools in Louisiana get a holiday from school and get to do their own parade? Who knew?

Anyway...I'm still waiting on photos of the whole FLOAT...I can't wait to see what this creative mother put together for the whole scene...and I can't quite remember if we were doing Little Bo-Peep or Mary had a Little Lamb (not much difference actually...as it was a "Mother Goose" theme for the parade...so those both work, lol!)

I took some quick shots of Reagi in it before I shipped it...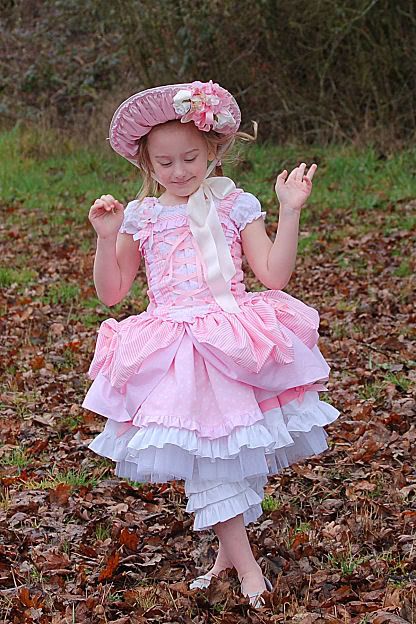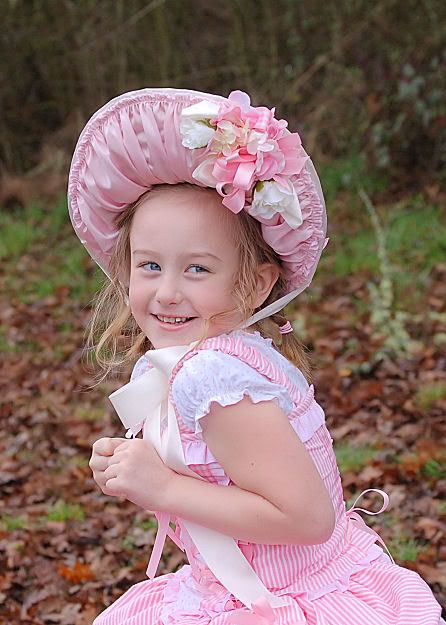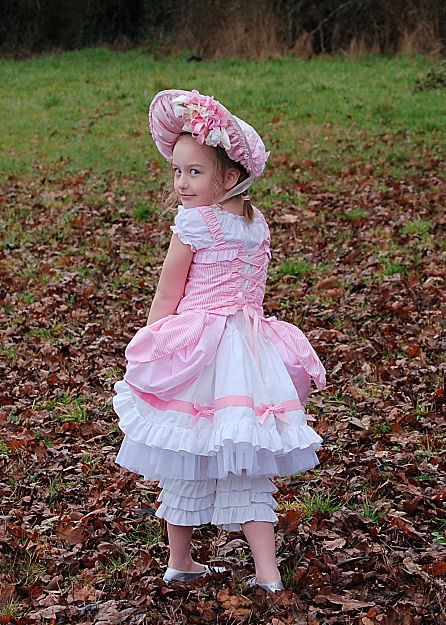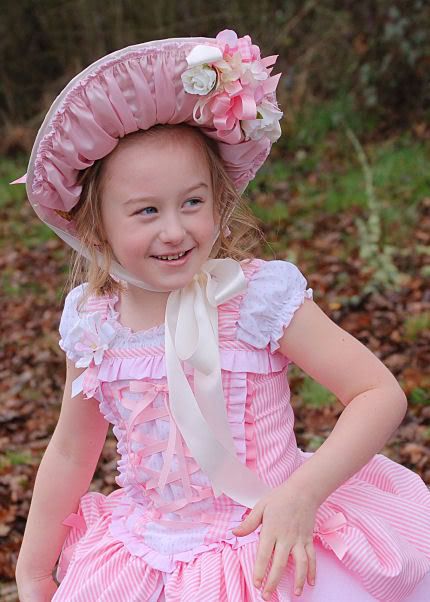 it turned out quite pink and frothy...which was JUST the effect we were going for...;)
I love making Jane Austen hats...which was a perfect style for this costume...I shall have to post a tutorial on here sometime about how to do it...it's surprisingly easy and then you could have your own Regency bonnet to wear out and about!